Teaze Tea Infuser | Perfect Tea Maker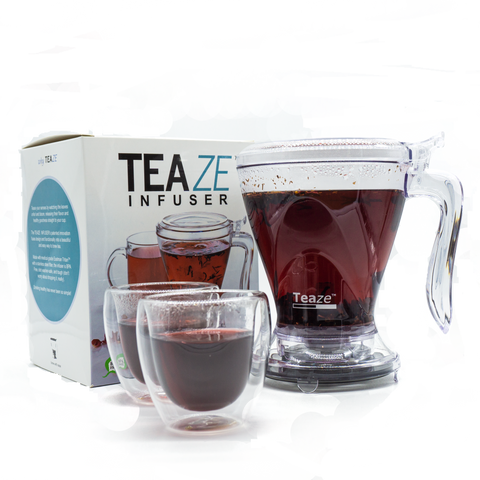 This is the top of the line gravity style tea maker on the market. It is made with medical grade Eastman Tritan polycarbonate to be utterly unbreakable and maintain clarity.
Simply place over any cup or mug and tea dispenses the steeped tea into your cup; all your tea leaves remain in the infuser. 
The filter holes are so tiny that nothing but clean, pure, freshly steeped tea will be dispensed. The tea maker holds up to 16oz of liquid.

100% bPA free.
Dishwasher safe with a lifetime guarantee against breakage.