Classic Black ICED TEA LB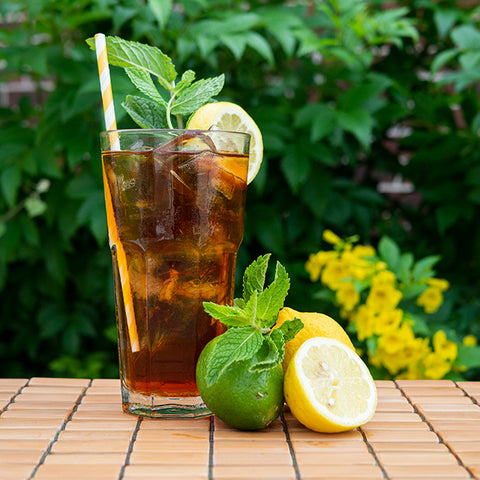 Go big! This is the same tea found in our Classic Black Iced Tea Kit (here) but in pound size. This is a gorgeously complex tea designed to satisfy. Very low astringency, zero pucker effect.


Cold Brew instructions to be found on back of package.
Cold brew:
1oz of dry tea to one gallon (not hot) water, overnight in fridge. strain out leaves. Good for 3-4 days chilled! Outstanding flavor, no bitterness.
Hint: You can steep this for as long as you want with no bitterness. It will just get stronger. Sweeten as desired, or not at all.

Hot brew:
Water: 208°F | Flowers: 2 tsp per 12 ounce cup | Infusion Time: 4-6 minutes
Pour over ice!

Basic Steeping Tips 
- Use filtered or spring water, whenever possible 
- Don't over-boil water 
- Remove leaves after recommended time (adjust to taste) 
- If you want stronger tea, use more leaves instead of steeping for a longer time