2.0 oz Box Loose - Ambrosia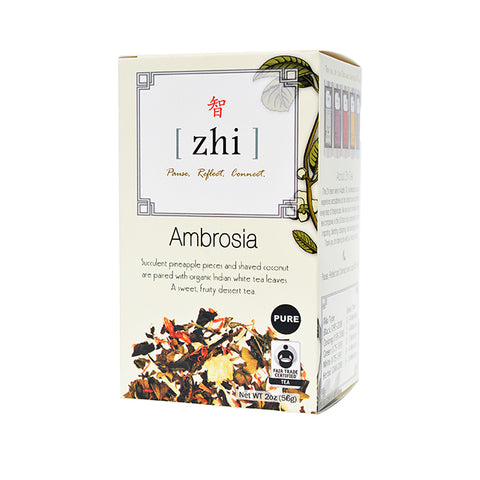 We blend our Chinese white tea leaves with pineapple bits and coconut for a mouth-watering, succulent treat. 

This tea is totally and completely indulgent. Guilt-free, of course. We love white tea. We especially love Bai Mudan white tea. 

This tea comes from the Fujian Province in China. It is full-bodied and has a floral aroma with a long finish. Purchase a two-pak for a 15% DISCOUNT!
Water: 185°F | Leaves: 1 Tbsp per 12 ounce cup | Infusion Time: 3-4 minutes

Can be re-steeped two more times!
White tea is sun dried and contains a high amount of antioxidants. Low in caffeine. Heart healthy and has known cancer halting properties.