Moonlight White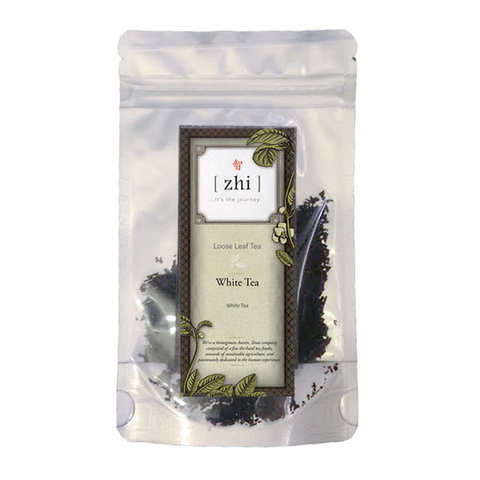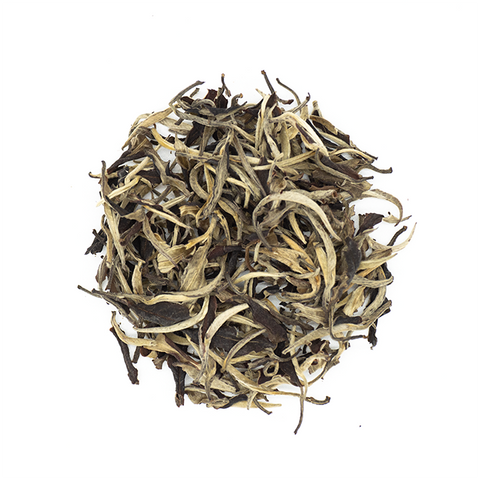 Ingredients: 100% Organic white tea leaves

Premium Yue Guang Bai. Brothy and full-bodied white tea with pleasant floral notes and a hint of apricot, honey, and cherry. Good for multiple steeps.
Moonlight White is made up of fleshy, silver-colored buds covered with tiny white hairs or "down" as well as the two leaves below the bud; collectively known as the "budset." It is a quite unique tea coming into being only about ten years ago.
Our Moonlight White comes from high in the mountains of Jinggu at an altitude of about 7200 ft from100-300 year old arbor tea trees. The freshly picked leaves are withered (in shade, not moonlight) for a longer time than most white teas, resulting in more oxidation compared to Fuding White tea such as Peony White tea withered under sunlight before being dried. This gives a darker color and a rich aroma to the tea. The flavor is smooth and fruity with a sugary and sweet hint of cherry and flowers, with a full-bodied texture.
Hint: Use more leaves for a stronger, more satisfying taste.
Here is a fantastic article on Moonlight White tea: https://bit.ly/moonlightwhiteyo

Water: 195°F | Leaves: 2 heaping tsp for 12 ounce cup | Infusion Time: 3-4 minutes

Basic Steeping Tips
- Use filtered or spring water, whenever possible
- Don't overboil water 
- Remove leaves after recommended time (adjust to taste)
- If you want stronger tea, use more leaves instead of steeping for a longer time
Leaves can be resteeped 2-3 times resulting in various flavor differences. Don't throw out those leaves until they have given it all up!