Tebi "Philosophy One" Teaware Set - NEW!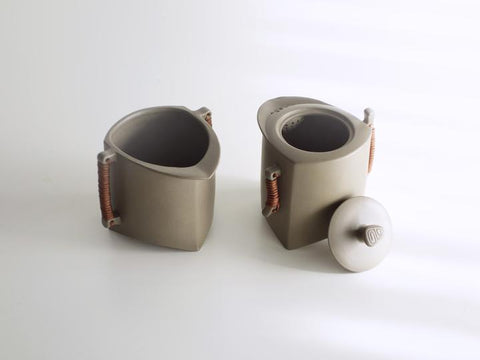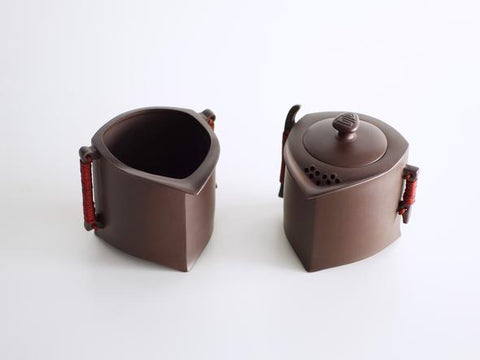 Breaking the limitations of a traditional spout, Master Potter Deng used a simple folded leaf to form the spout with the filter visible and proud. A reuleaux triangle forms the body, with the three feet naturally extending from the body to form the base. Two wrapped handles of different lengths are placed perfectly on the body to fit a tea lover's hand. The knob on the lid is also molded to fit neatly into your grasp and creates a pleasant and unique tactile experience.
"Philosophy One" comes as a set, it includes a teapot and a tea server in one of two colors.
Teapot : 3.23 x 3.5 x 3.5 ; 6 fl oz ; 3.6 oz
Server : 3.25 x 3.5 x 2.75 ; 5.7 fl oz ; 3.2 oz