Holy Basil Tulsi Krishna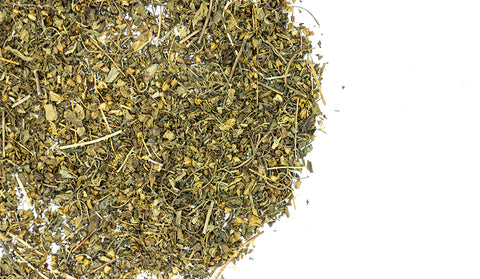 Ingredients: 100% Organic Holy Basil Tulsi Krishna
Holy Basil (tulsi) has a history in Ayervedic culture in India that goes back thousands of years. Holy Basil is a cornerstone of holistic herbal medicine and is considered to be a goddess incarnated into plant form. Holy Basil remains one of the most cherished of India's sacred plants. Of the are three types of Tulsi tea, Krishna, Rama, and Vana, Zhi Tea is proud to carry organic Krishna Holy Basil.
Tulsi tea is a cousin to sweet basil and is in the mint family!
Our krishna comes from has a clean, warm herbaceous body and is slightly peppery with a crisp finish. This isn't savory as if you were to steep sweet basil. It's much more subtle and yet still has substantial structure and body.
No caffeine.