Apple Cider Tea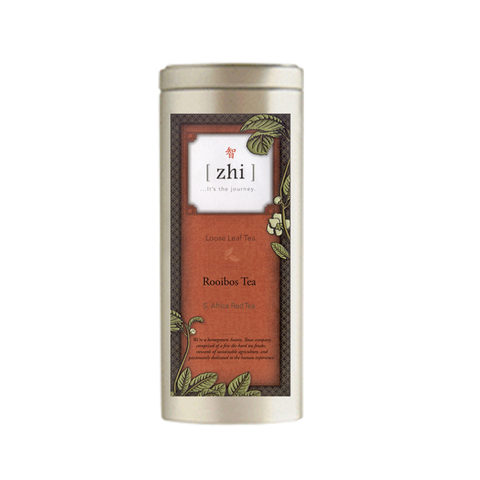 Ingredients: Honeybush*, apple pieces*, cinnamon*, cloves*, ginger*, and vanilla*
(*Organic)
Apple cider tea. A new twist on an old favorite. Created by one of our ambitious and talented employees here at Zhi, this honeybush based herbal tea has a nice, soothing mellow flavor profile. Chock full of premium apple bits and cinnamon, the aroma is at once familiar and comforting. A zero caffeine beverage for any time of day or year, but especially great during the fall and winter as the days are darker, the air is cooler, and you just want to sit with a calming, flavorful cup of a gorgeous herbal tea.

Made right here at Zhi; hand-blended by our team for you.

Water: 208°F | Leaves: 2 tsp per 12 ounce cup | Infusion Time: 4 - 6 minutes

Basic Steeping Tips
- Use filtered or spring water, whenever possible 
- Don't over-boil water
- Remove leaves after recommended time (adjust to taste)
- If you want stronger tea, use more leaves instead of steeping for a longer time
Honeybush, or Cyclopia, is a member of the legume family! It grows wild and is also cultivated in South Africa. Similar in taste to rooibos, but sweeter. honeybush is low in tannin and contains zero caffeine.