Lunch Break! - NEW!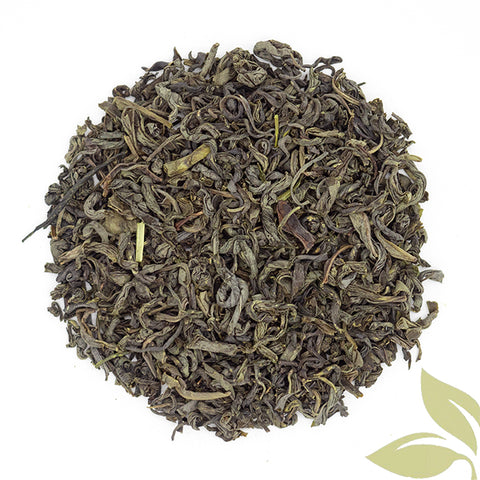 Ingredients: 100% Organic green tea leaves
This is a unique blend of organic Chinese and Japanese green teas for a robust, clean, energetic cup. Blended here in Austin, by us, naturally.
We begin with our high mountain Chinese tea, grown on a remote island on Tian Mu Mountain in an old Buddhist Monastery garden. It sets the tone for this deeply satisfying and nourishing blend. We follow up with a good amount of organic Asanoka Sencha, deep steamed, and known for it's superb umami and depth of flavor. We then add a touch of organic Gyokuro, shade finished and provider of the long sweet finish.
All in all, a unique green tea blend designed for a smooth, glorious pick me up in the afternoon. But, of course, drink when the spirit moves you!
Water: 185-195°F | Leaves: 2 tsp per 12 ounce cup | Infusion Time: 1.5-2 minutes

Basic Steeping Tips
- Use filtered or spring water, whenever possible
- Don't overboil water 
- A short steep of this strong tea yields superb results.
- If you want stronger tea, use more leaves instead of steeping for a longer time
Medical research has suggested that green tea plays a role in prevention of age-related and brain degeneration diseases, such as Alzheimer's and Parkinson. Its antioxidant properties are thought to reduce free radical damage and the breakdown of neurotransmitters.