Tropical Green Iced Tea Kit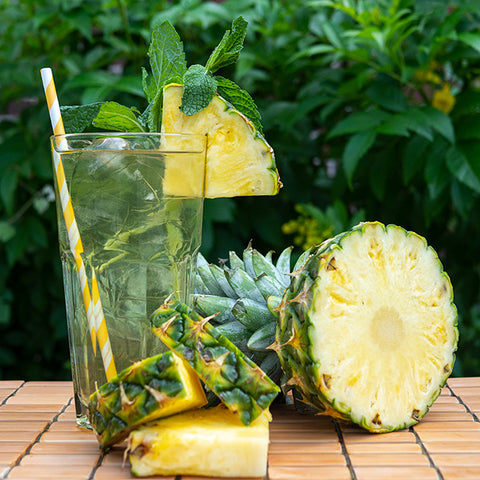 Ingredients: Sencha green tea* with, pineapple* and passionfruit* flavors
(*Organic)
A fresh, new addition to our line of green iced teas.

Our smooth steam fired Sencha tea with a medley of natural tropical flavor extracts; pineapple, papaya, and mango.

Incredibly thirst quenching, uplifting, and refreshing. 

Especially made for your summer. Moderate caffeine.

Each kit contains four filter pouches. Each filter pouch contains one ounce of dry tea. Each pouch makes half a gallon of gorgeous cold steeped iced tea. 
Basic Steeping Tips
- Use filtered or spring water, whenever possible 
- Cold steep in the fridge for the recommended time, removing pouch when done.
- The longer one steeps it, the stronger it will be.