Tebi "Wave" Celadon Cups - Green - NEW!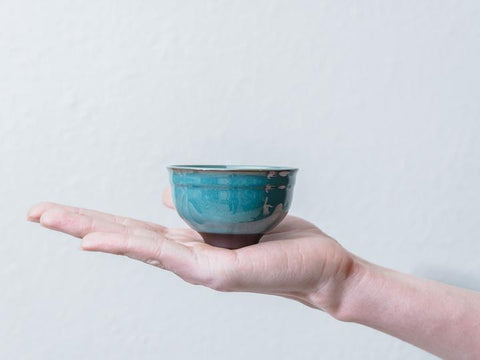 Imagine you're a bird overlooking the ocean far below, that's what you see when you look at Tebi's Celadon Wave Cup. This cup has gone through multiple glazings and delicate firing processes to create the amazing color and ocean wave pattern. The thicker rim of the cup also helps to insulate a tea lover's hand from hot tea.
Sold as a single cup.
Holds appx. 2.5 fl oz of tea!
3.0in Diameter
2.0in Height