Cast Iron Small Black Teapot - 9oz - NEW!!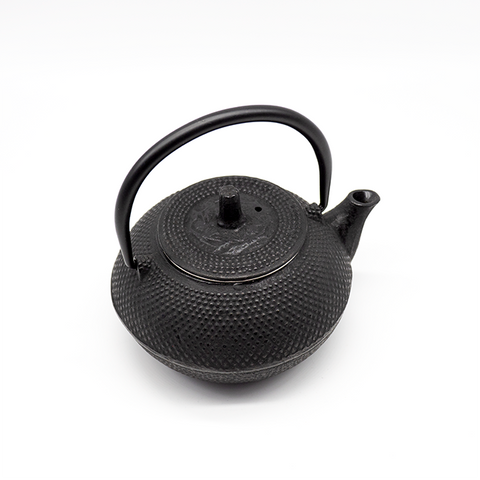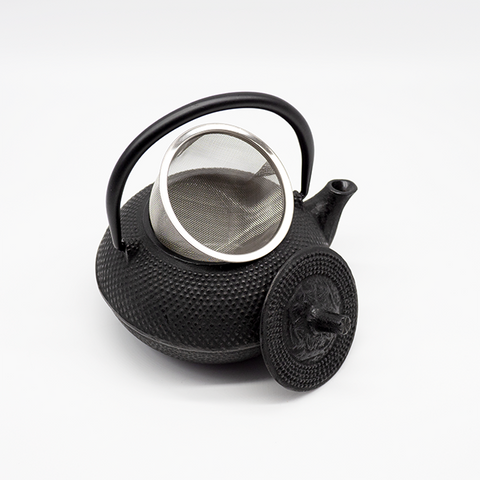 A cast iron teapot is one of the best ways to brew tea, since the cast iron distributes the heat evenly inside the pot to better extract the flavors and benefits of the tea. Its fine enamel coating on the inside will preserve the teapot for years to come. It is also stovetop safe.
This 9oz teapot comes with a stainless steel fine mesh strainer.
Teapot : 6 x 3.5; 9 fl oz